Introducing Psychopolitica 🍄★
God, according to Alex Jones + more
I'm working on a new project. It's a physical, self-pubslished, hand-made little magazine called Psychopolitica.
I'll be publishing work in process here. I decided I'll send the first issue—when it is ready—to everybody who:
subscribes to this newsletter,

shares this post, and

sends me their mailing address (reply to this email or use nikita.s.petrov@gmail.com).
Here are some drafts I can show you today.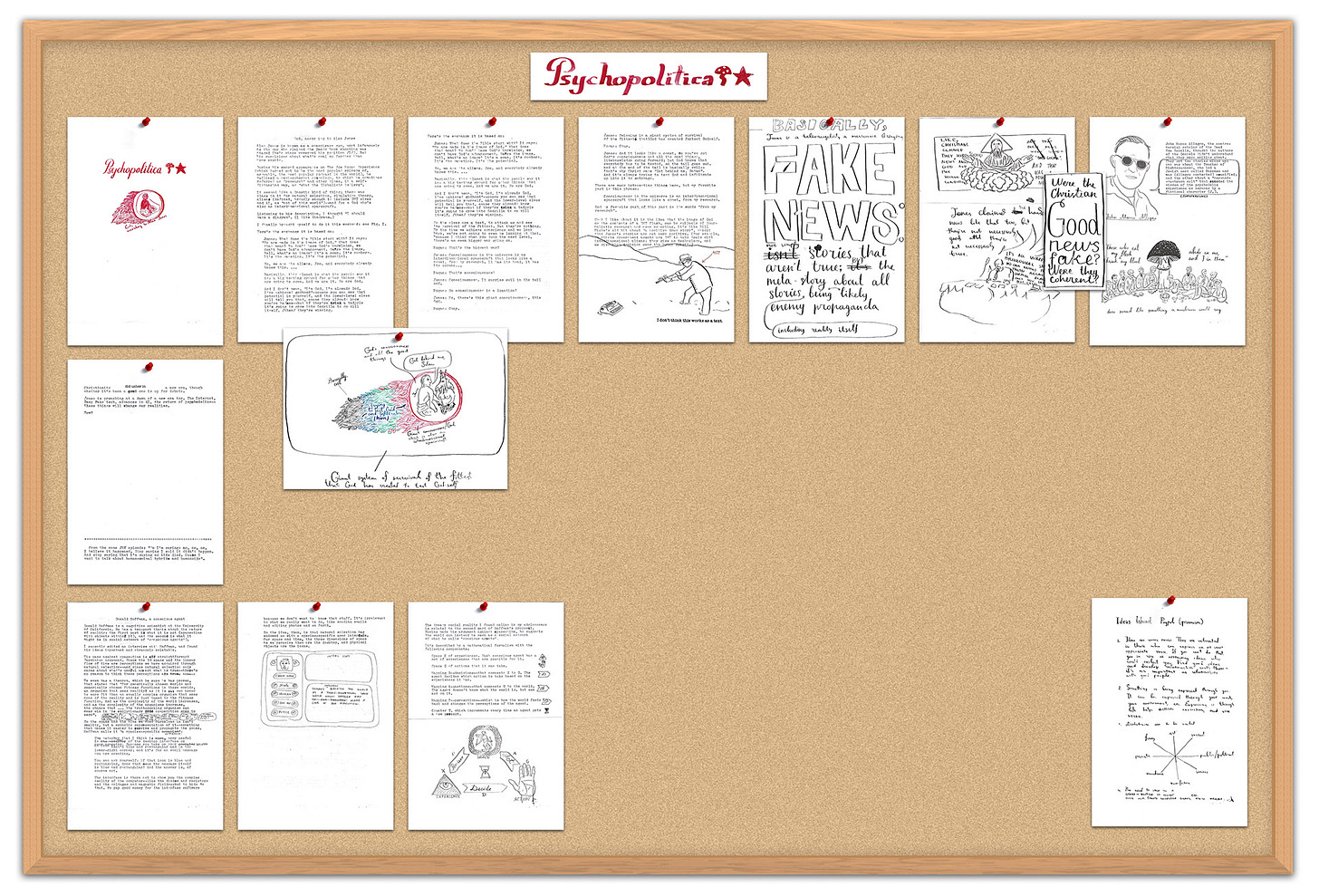 God, according to Alex Jones
"Human beings are like detectives. We look at our world, and we keep looking at it, and we get these feelings that there's more going on than meets the eye. It's a world of clues, a world of mystery."
— David Lynch on 9/11 conspiracy theories
"Why this isn't four-inch headlines on every newspaper on the planet I cannot understand, because I don't know what news you were waiting for, but this is the news that I was waiting for."
— Terence McKenna on DMT
Alex Jones is known as a conspiracy guy, most infamously as the guy who claimed the Sandy Hook shooting was staged…
Keep reading with a 7-day free trial
Subscribe to Psychopolitica to keep reading this post and get 7 days of free access to the full post archives.